Colorful house for cats can be not only a nice place to rest for your pets, but also a nice eye-catching object in the interior. Set contains all the parts to assemble 4 floors and ladder. Instruction and 4 cushions of natural sheepskin included.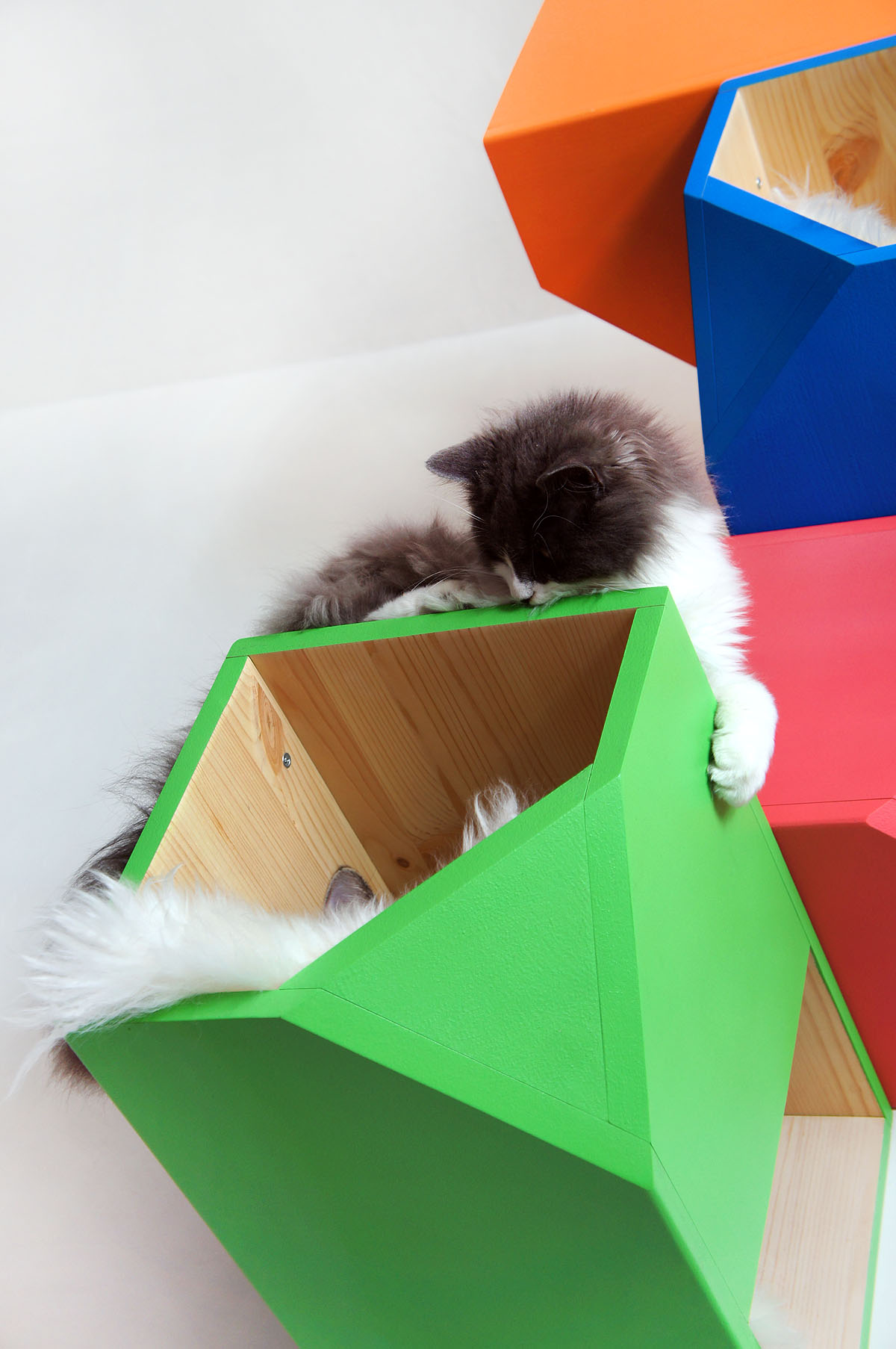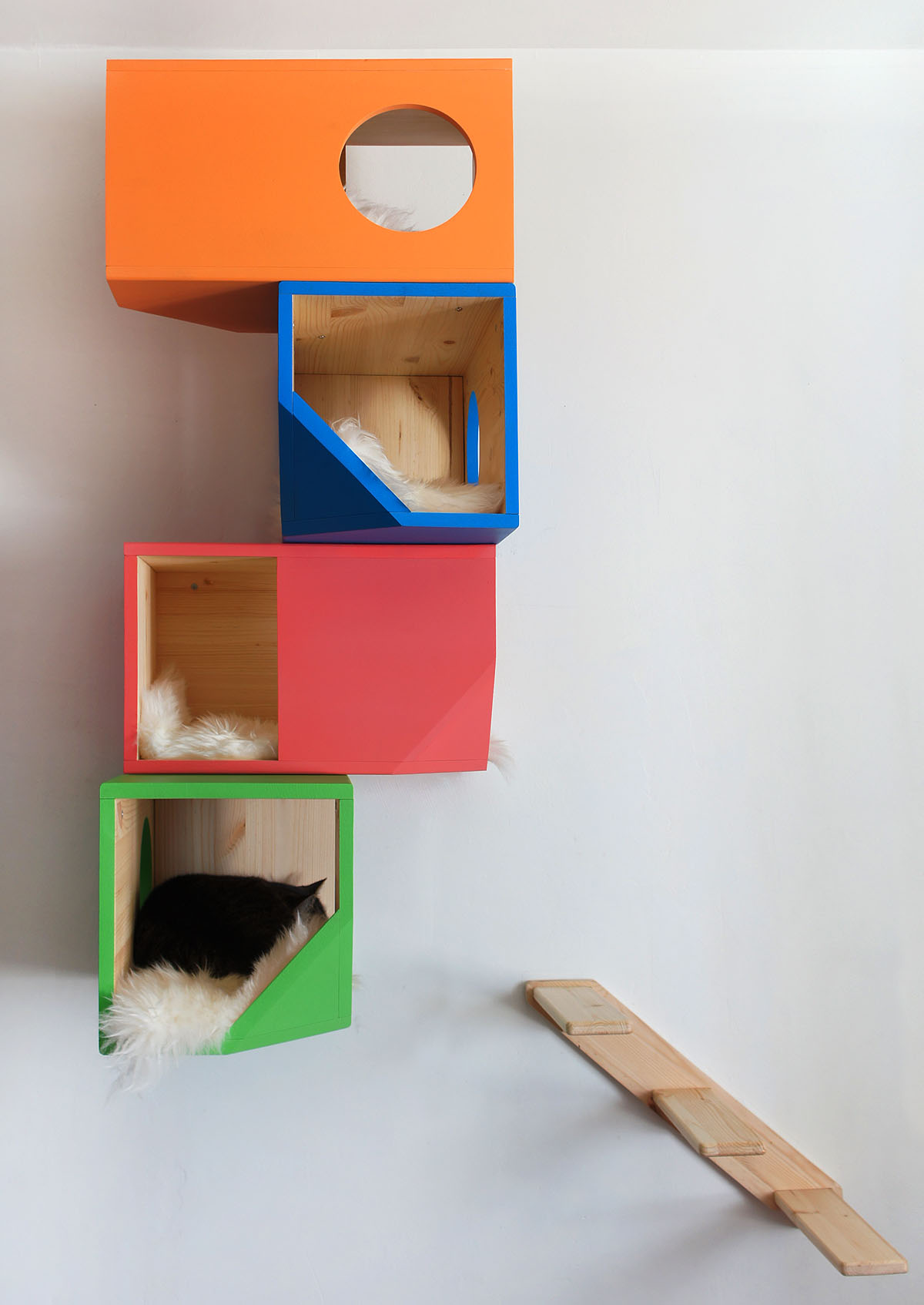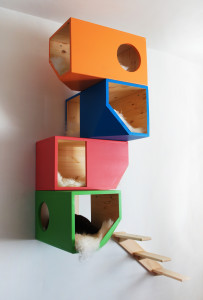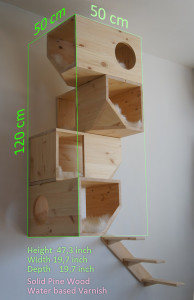 Cost of a 4-story house with 4 sheepskin cushions and ladder is €465.
Shipping cost depends on how far you live. Check this dropdown menu.
Let's introduce some design and practicality to a joint living of people and cats.
Our housings are intended for a wall mounting, preferably – to the corner, close to the ceiling. Such a scheme preserves the living area for people, while giving an excellent top-down overview for cats.
The hanged housing is a haven of refuge for cats that became tired from children, dogs and other annoying beings.
A cushion of the sheepskin – on every storey.
Ecologically clean materials (wooden construction and finishing coat of high quality).
Surfaces of our housing don't accumulate dust, they are easy to clean.