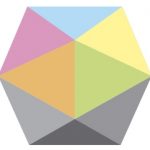 We create luxury furniture and other cool modern stuff for cats. Our goal – to offer the most functional products that delight the eye with elegant design. Hope that you and your pets will love our products!
Loome kassidele luksusmööblit ja muud lahedat moodsat kraami. Meie eesmärk - pakkuda kõige funktsionaalsemaid tooteid, mis rõõmustavad silma elegantse disainiga. Loodan, et teie ja teie lemmikloomad armastavad meie tooteid!
The item is well built, easy to put together, looks great! A piece was missing when I received it, but after a quick explanation the missing piece was sent super fast! Nice and professional shop, couldn't be happier. MY CATS LOVE IT
We received our sleeping box this week and assembled it immediately. So far, the cats have already started sleeping in it, even though it is still not mounted on the wall and it just sitting on the table. Beautifully finished so easy to put together. Everything fit and all the pieces needed are included. Love It!
Went above and beyond making this happen. Much appreciated, despite the delays and ridiculousness.
What an inventive design!! I received a white Geobed and put it together the same day it arrived. My 3 felines watched and waited in anticipation for it to be completed. Sturdy design, I highly recommend this Etsy Store. Lots of cool things.
Thank you so much for your help with purchasing this singular module. Item came expertly wrapped and safe reaching the USA fully intact. Great quality wood, I can't wait to have it mounted on the wall. Very friendly people run this company and I highly recommend them. I'm a proud repeat customer!!