This ladder can be assembled in two ways: to give your cat possibility to get into the house from the left or right side: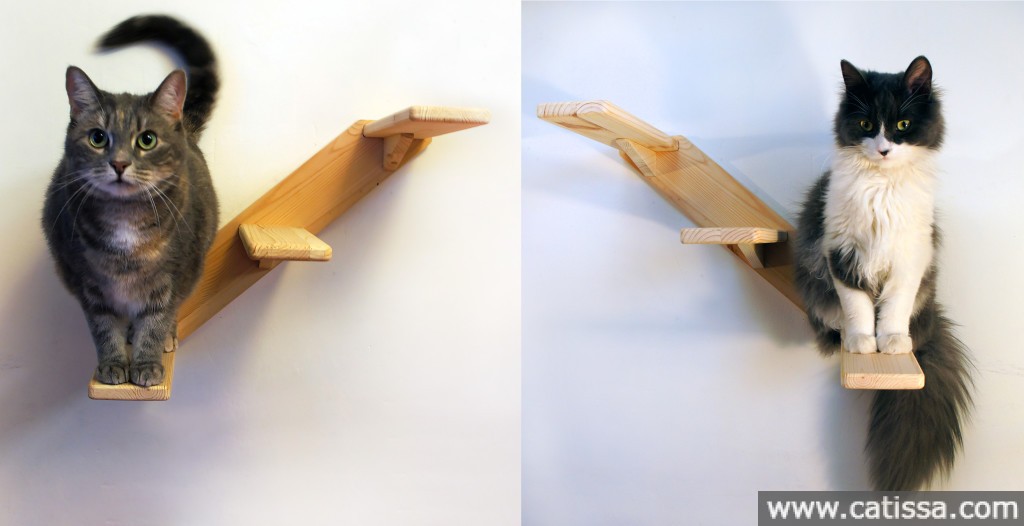 Ladder made of pinewood, covered with the water based varnish. Cost of a ladder (all fasteners included) is €39.
Shipping cost depends on how far you live. Check dropdown menu.