You can mount this simple but useful scratcher on the wall or just put it on the floor – it will work anyway. When the cardboard filling worn out, you can buy a full refills set for 15 Euros or small pack of refills for 5 Euro. Materials: Varnished pine, high quality durable cardboard, fresh catnip from Canada.
.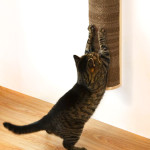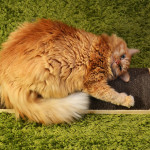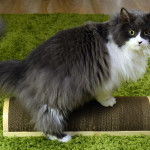 Cost of a reusable scratching post (all fasteners and a small catnip sachet included) is €45.
Shipping cost depends on how far you live. Check this dropdown menu.